Discover the Magic of Gemz on Gem...
Just like a crystal, you are one of a kind, unique and magical. A piece of the universe vibrating to your own unique frequency, capable of shining bright among a dark and infinite sky.

When you buy crystals from Gemz on Gem, our items will be ready to use as soon as you take them out of the packaging. No need to clear or charge as they have already been cleared with a sacred sage smudge bath and infused with reiki healing before packaging.
Supporting you through your soul's evolution, crystals are a wonderful companion on your healing journey towards wholeness and greater well-being.

Your individual piece will be magic.
Our Range Of Beautiful Items
---
Sign up to our newsletter
Get access to exclusive deals, news and more!
GEMZ LOYALTY CARD
We have introduced Loyalty Cards for all our regular customers so you can get rewarded for every $100 you spend.
Simply choose the discount you want to save on all your purchases.
After using all your discounts you may choose a once only discount of 50% off!!!!
*Conditions Apply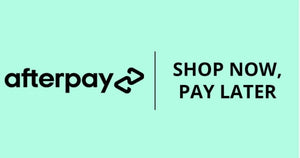 AFTERPAY AVAILABLE
Never miss out on that special crystal or gift that is calling you with the ability to Afterpay it
Shop as usual, then choose Afterpay as your payment method at checkout
SHOP NOW, PAY LATER